TurboFly HD Multiplayer v2.2.1
Requirements:
Android 2.3.3 and up
Overview:
TurboFly HD Multiplayer is an exclusive sequel to TurboFly HD, only for Samsung phones, which brings a multiplayer mode using Samsung Chord to connect you to your friends over a local Wi-Fi network! TurboFly HD Multiplayer includes all the tracks and ships of TurboFly HD and let you play against your friends or against CPU opponents.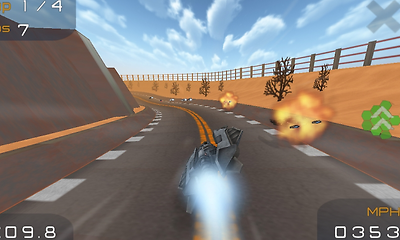 Features:
- Super-fluid 60 frames-per-second action
- Weapons such as missiles and mines
- 23 events in Career mode
- 8 different tracks
- 3 game modes (Race, Pursuit, Endurance)
- Intense multiplayer mode against your friends on a local Wi-Fi network!
- Online Leaderboards
- Accelerometer or touch screen controls
- Great music from SupraDarky and DJ SynthR
Thanks to Twingo
This game has NO advertisements
More Info:
http://apps.samsung.com/venus/topApp...d=000000648493
Download APK:
http://ul.to/vmha9dod
http://www31.zippyshare.com/v/2957897/file.html
Continue Reading...